Litters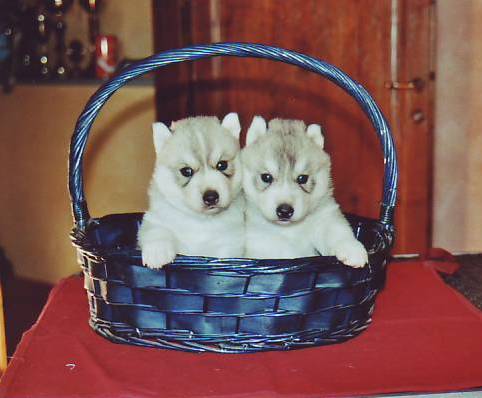 Torquemada kennel don't product many litters, only two before to take the kennel's name and, after the homologation of the name which is done in the 1997, the first litter is born after five years, this is due at familiar demands which have imposed several priorities for a bit of years.
But from these first named puppies came immediately a champion, the beautiful Oslo, who cannot give most sense and recompense at this long wait with his quickly and successfully career.
All Torquemada puppies are given with shots and microchip, they are given with the healthy and Enci documents of both parents. They are given only to referenced people who can warrant them time, love and company.
© 2008 Torquemadasiberians.com. All Rights Reserved