CAMPIONE INTERNAZIONALE/INTERNATIONAL CHAMPION
CAMPIONE SVIZZERO/SWISS
CAMPIONE DEL LUSSEMBURGO
VICE CAMPIONE MONDIALE JUNIORES PARIGI 2011/VICE WORLD CHAMPION JUNIORES PARIS 2011
Torquemada's A Bit More Up
"Andrč"
Nato il 3 dicembre 2010 - Born on december 3 2010
Riproduttore selezionato ENCI/ENCI Selected Stud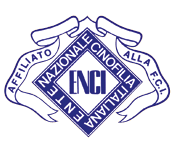 Occhi esenti da oculopatie ereditarie SOVI/Free Eyes
Displasia HD-A Celemasche / Hips HD-A Celemasche
** Test di Valutazione Caratteriale (TVC) superato! / ** Test of Temperament Evaluation (TVC) passed!
Andrč 5 anni e mezzo / Andrč five years and half
Andrč 2,5 anni/years
Andrč, al XIII Raduno SESHI, č 4° Ecc in classe libera / Andrč, at XIII Raduno SESHI, is 4° Exc in open class
Un bellissimo Andrč, all'Esposizione Internazionale di Monaco 2012 č CAC - CACIB e BOB!!!
A beautiful Andrč, at the International Show of Moncaco 2012 is CAC - CACIB and BOB!!!
In movimento, Monaco 2012 / On movement, Monaco 2012
Andrč 15 mesi, alla sua prima esposizione in classe libera č subito CAC - CACIB e MIGLIORE DI RAZZA!!!!!
Andrč 15 months, at his first show in open class is just CAC - CACIB and BEST OF BREED!!!!
Andrč 14 mesi/months
Esposizione Internazionale di Besancon (France), Andrč č BIS Giovani!!!
International Show of Besancon (France), Andrč is BIS Young
Il nostro bellissimo Andrč a 9 mesi, presentato da Nathalie / Our beautiful Andrč at 9 months of age, handled by Nathalie
Andrč 8 mesi/months
Una tranquilla scampagnata in mezzo alla natura...... / A quite walking in the nature.......
Ma guarda un pň che cosa ho trovato!!....che divertimento in questo fango....scavo scavo scavo..
Look what I found!!.....what a fun in this mad.....digging digging digging..
....scavo ancora e annuso.... / ....I dig again and smell....
Ahhhh....Adesso si che mi sento soddisfatto!!!! / Ahhh.....now I feel good!!!! :))))
Andrč, 7 mesi, ottiene a Parigi il secondo posto in classe junores classificandosi Vice Campione Mondiale Juniores!!!
Andrč, 7 months, got in Paris the second place in juniores class getting Vice World Champion Juniores!!!
6 mesi/months
Andrč 5 mesi/months
3 mesi/months
8 settimane/weeks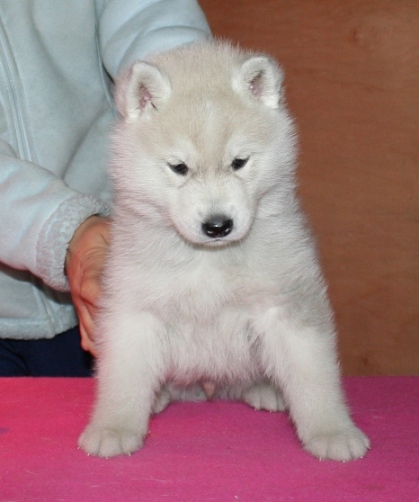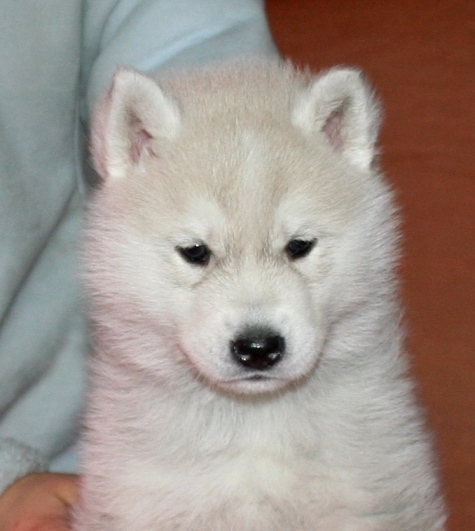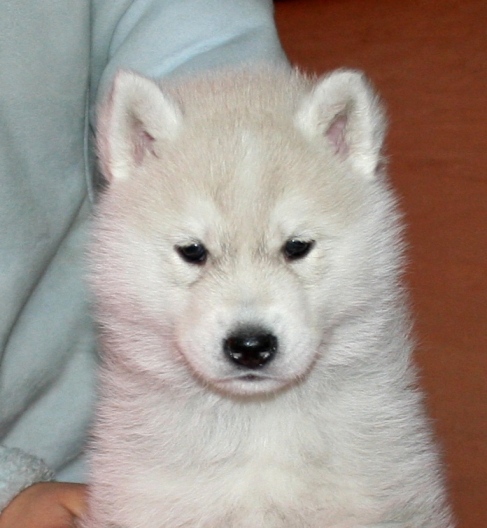 5 settimane/weeks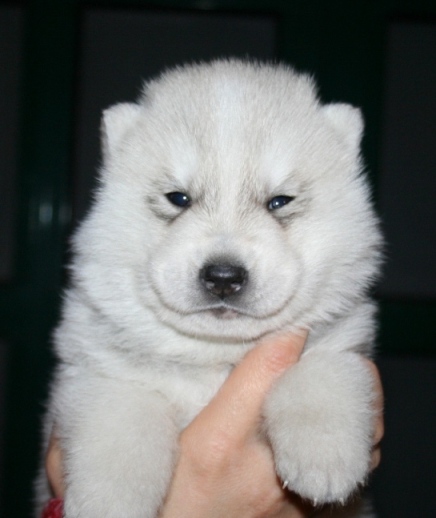 3 settimane/weeks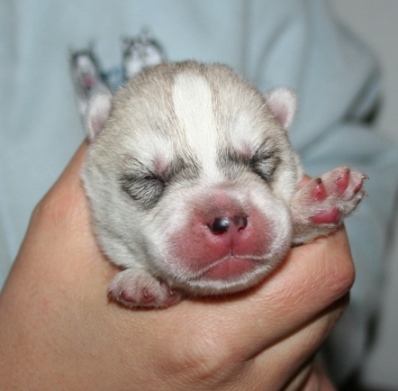 primo giorno di vita/first day of life
PEDIGREE
Andrč
Ch. Torquemada's The Oslo's Shade in the falling stars
Ch. Arlington's Back to you
Ch. Rockland's Starr Attraction
Ch. Miortok-Arlington Ki's Anore
Madera Sunset Ice Christal
Stelle a Nord's the Ultimate Warrion
Alijaska the Northen Stars
Jr Ch. Torquemada's Talking About Her
Ch. Alpine Carte Blanche
Ch. Aatukwoods Uprising
Ch. Alpine's Little Surfer Girl
Ch. Torquemada's Peach And Cream
Ch. Kaila's Silver Bear Of Zausel
Ch. Winalmil's Coral Sea At Torquemada
© 2008 Torquemadasiberians.com. All Rights Reserved